What is the Difference Between Unstoppable Domains and Handshake Domains?
 Unstoppable Domains vs. Handshake Domains
As the web3.0 and decentralized web heats up - it is a good time to compare the differences of Unstoppable domains and Handshake domains. 
---
** Correction, 12/25: while we can't edit this video - we want to note in the description, commenters have pointed out - the fee for the .crypto is a one time fee, not a yearly recurring fee. Apologies for the unintentional mixup **
Unstoppable Domains is the owner of 2 handshake domains:
---
.crypto
.crypto sold for 200,000 HNS in the end of February 2020. 
.zil
.zil sold for 2,048 HNS in the end of July 2020.
---
And Unstoppable Domains, I have learned from them!
---
And Unstoppable Domains, I have learned from them! They are building amazing products and services in their ecosystem and when you register a domain with them - you pick a .crypto or a .zil domain. If they buy more Handshake domains, then they may add more to their list of domain TLDs you can purchase.
As of the end of Dec 2020 the yearly fee for registering a NON-premium ("normal") second level domain is:
---
So look at the Unstoppable domains service as a way for you to own a handshake domain in their ecosystem and pay a one time fee.
They have technology setup to help you receive crypto on the domain and other amazing features worth checking out.
I have to admit, I am not too familiar with Unstoppable domain's offers as I have not purchased a SLD (second level domain) on their platform. 
---
Now, compared to Handshake domain - a handshake domain if you purchase (either at an auction or on the marketplace) - once you own it - you are the TLD (top level domain). You could even setup a competing service to Unstoppable Domains and sell SLD domains of the TLD you own and setup your own technology (and I hear more open source and platforms are coming).
You could also potentially have your TLD selling SLDs on platforms like gateway.io or Namebase will be having services in the future too I believe.
---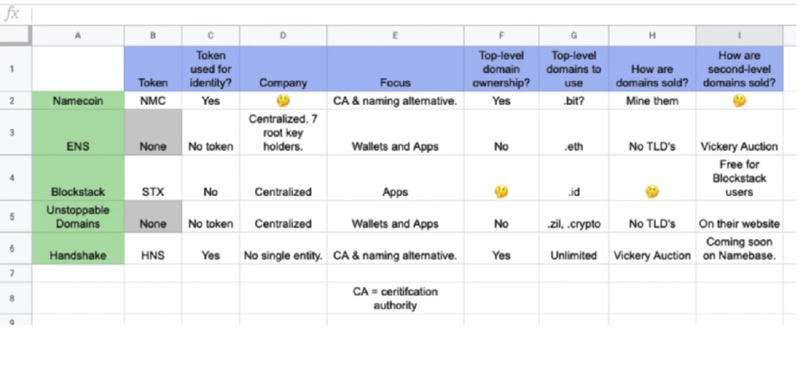 Now, the question is
How "hands on" do you want to get?
---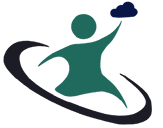 Again, the question is - how "hands on" do you want to get? If you want a simple, done for you solution and your primary goal is a profile page and a way to receive crypto at an easy to remember .crypto domain - Unstoppable Domains seems like a great solution. 
If you want to own a TLD and get more technical (although many speculators buying and squatting TLDs now) - you can go on auction or marketplaces - mainly at Namebase.io
Whatever you choose  - we at Skyinclude are all for the new decentralized web. We believe it is the future and the sooner you learn it and start adopting, the better advantage you will have.
Check out our other tutorials as well.
---
---